ABOUT KAFE UBUD
KAFE is a lively, wholesome food cafe, nestled in the heart of Ubud on Jalan Hanoman. KAFE has a wide variety of healthy vegetarian and vegan food options from local, organic suppliers. Fusing together the tropical laid back vibes of Ubud with a quirky New York bistro, KAFE is the ultimate chill out spot open every day of the week from 7am – 11pm.
Since opening in 2005, our menu at KAFE Ubud has been carefully nurtured and developed in line with the owners ethos of a healthy, environmentally-conscious lifestyle. We use Bali-harvested, organic and chemical-free produce whenever possible. Our kitchen produces a wide range of vegetarian and vegan food, raw, gluten-free, macrobiotic and world cuisine dishes from Mexican to Italian or a range of Indonesian specialities.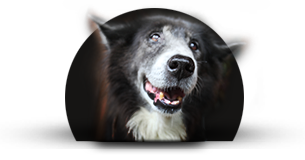 Our fun and friendly team at KAFE has grown to a large family of around 20 over the years. Our Head Chef, Adi and Manager, Franky have been with KAFE for almost 10 years and are constantly on the look out for new ways to improve our healthy drinks and dishes at KAFE.
KAFE is a dog friendly restaurant and we have a few of our own dogs, including Buleleng. He is very old and sadly blind, so we ask that you do not pet him as he can bite with unfamiliar pats from strangers.
ENVIRONMENTAL RESPONSIBILITY
We believe at KAFE Ubud that in order to coexist in peaceful harmony between people and nature, all our activities must take the environment into consideration. Minimizing waste, using locally sourced, fair-trade produce and recycling materials wherever possible is the mission and environmental commitment of our owners.
KAFE took part in "Bali Cantik Tanpa Plastik" – Say No To Plastic campaign and we are proud to be one of the first restaurants in Ubud to stop using plastic straws and influenced many other restaurants to stop using plastic straws and to reduce their plastic bag usage over the years. At KAFE, we recycle wherever possible including all of our waste, separating between compostable, plastic and paper and use recycled cardboard for all our deliveries. 
KAFE Kares is a little shop within KAFE which sells a wide range of eco-friendly crafts, organic food and health products made by small local businesses in Bali with profits going towards charitable projects throughout Indonesia. The rustic furniture throughout KAFE has been made from reclaimed wood, hand constructed by Dek's studio in Ubud. KAFE Ubud consciously aims through various movements, to support Bali's social, economic and environmental sustainability.
KAFE is part of the BaliSpirit group supporting non-profit partners:
BaliRegreen, a long-term sustainable economical and environmental project in the poorest areas in Bali and AYO! Kita bicara HIV/AIDS - Hey! let's talk about HIV/AIDS. AYO is an awareness program to educate teenagers in safe trusting workshops about HIV&AIDS to prevent the surrounding social stigma and spread of the disease.
Read more about BaliRegreen and AYO! Kita bicara HIV/AIDS - Hey! let's talk about HIV/AIDS and how you can get involved.
At KAFE Ubud, we are constantly striving to be the best we can possibly be. We care about your experience at KAFE and your feedback is important to us and always greatly appreciated. KAFE Ubud is mentioned in Lonely Planet as one of the best restaurants in Ubud. Read some of our reviews from TripAdvisor here: